Say NO to the Hostile Environment and NO to racist scapegoating
Sunday 1st October
@
12:15 pm
–
4:00 pm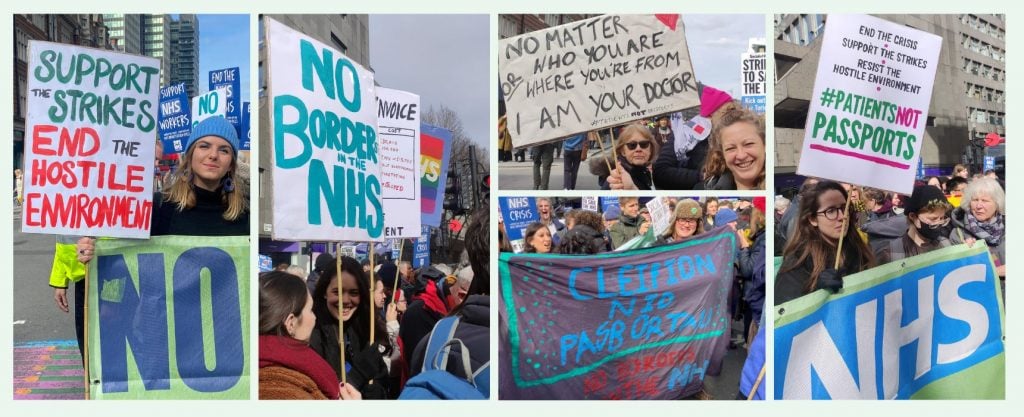 Join Greater Manchester Patients Not Passports and the migrant justice bloc at the national demonstration and march to the Conservative Party Conference in Manchester.
Through Hostile Environment immigration controls, the Government tries to bring the border into our neighbourhoods, our workplaces, our homes and our communities. But wherever these racist policies intrude on our lives, we see resistance – from Kenmure street, to the Portland docks, to the doorstep of Home Office reporting centres, it is through these powerful acts of collective resistance that we are fighting back against the hostile environment.
Join us in Manchester and make sure that they know we will fight every part of the hostile immigration system!
Let Greater Manchester Patients Not Passports know you're coming – drop them an email at [email protected].
March details
When/where: 12:15pm Sunday 1st October, Manchester
Meeting point: Oxford Road (Whitworth Park side) at the junction with Hathersage Road opposite St Mary's Hospital (M14 4PW) at 12:15 p.m.
Main March Starts From: Outside the Manchester Museum (M13 9PL) at 1 p.m. We plan to join the Migrants Rights bloc in the main march – details to follow.
March length: the march will travel from the Manchester Museum to Castlefield Bowl, approx. 1.4 miles, where there will be a rally and speakers.
Remember: wear sturdy shoes and warm clothes and bring snacks, water and a fully charged phone.If you'd like to buddy with someone else coming on the demo, or you just want to have a chat beforehand, let us know at [email protected]