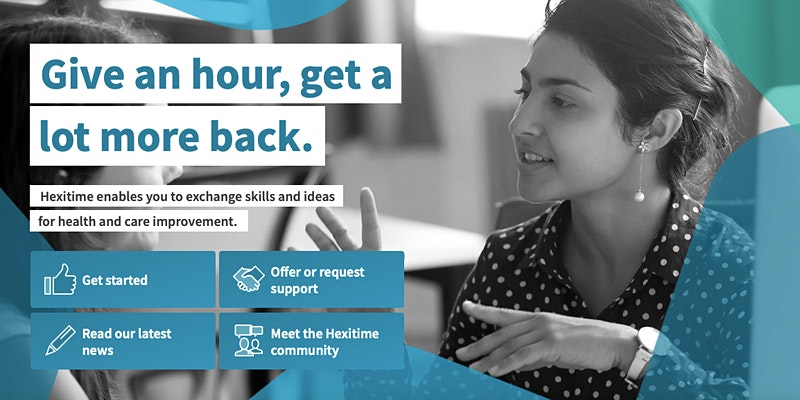 Join us for the online launch of Hexitime's 'Bearing Witness' campaign, a campaign connecting healthcare workers in the UK with their peers on the frontlines of political and humanitarian crises.
The campaign will provide a platform for healthcare workers to offer — or respond to someone's request for — an hour of their time to listen to and seek to understand and appreciate the stories and experiences of healthcare workers on the frontlines of humanitarian disasters.
The initial phase focuses on Gaza in Palestine, and this event will be an informative introduction to the campaign and how to join.
We will be hearing from:
Mohammed Aghaalkurdi – Project Assistant on Medical Aid for Palestinians' limb reconstruction programme
Dr Hesham Abdalla – Consultant paediatrician, director of medical education and quality improvement, and co-founder of Hexitime
John Lodge – NHS Head of Quality Improvement (London) and co-founder of Hexitime
William Nicholson – Programming and Partnerships Lead at the Health Foundry
Sally Becker – Founder and Chief Executive of Safe A Child – Global Paediatric Network
The free online event will take place on Monday 13 September at 6pm. Register to attend the event.