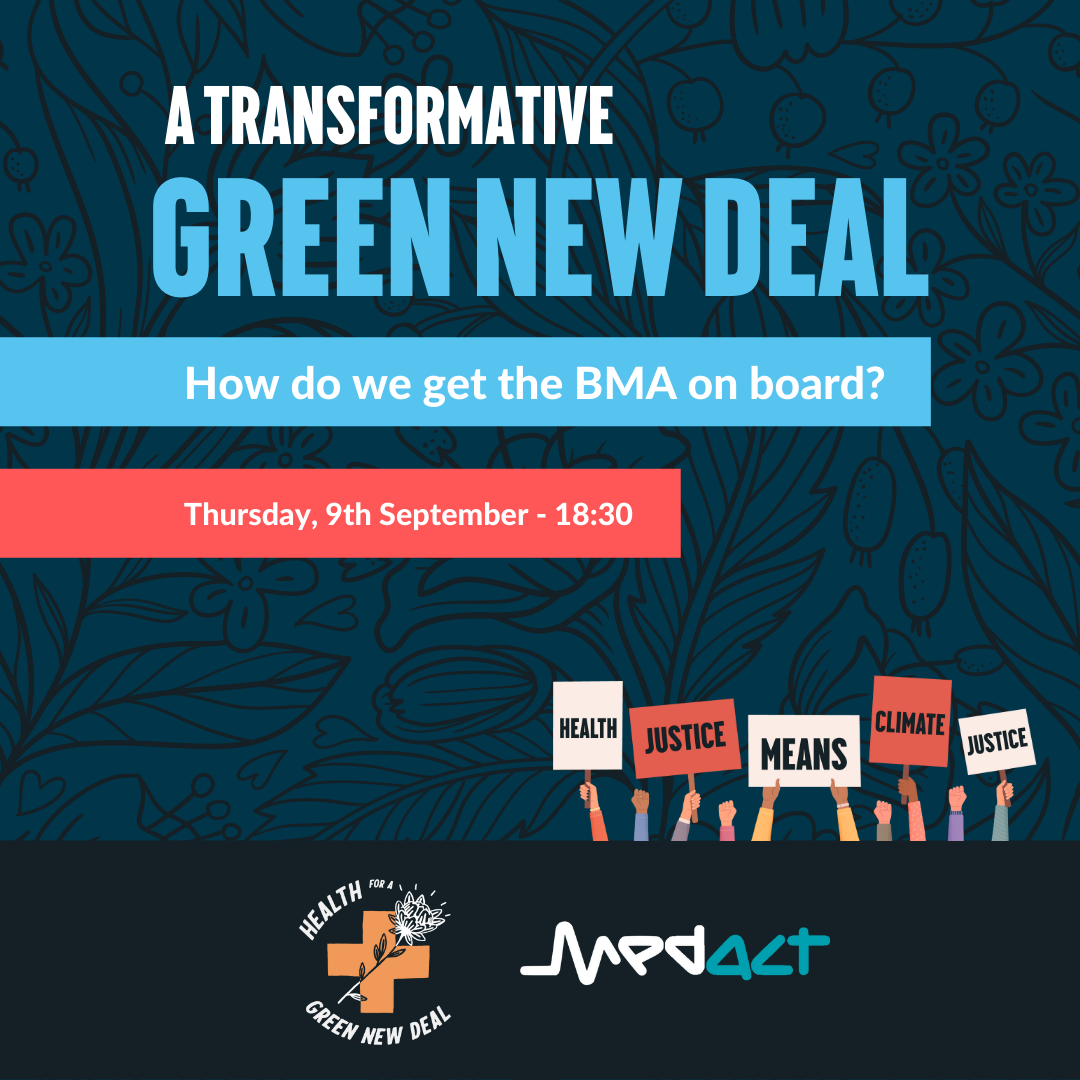 Doctors and medical students have been organising within their trade union in support of a radical response to the climate crisis! They have successfully managed to get a Green New Deal motion on to the BMA's conference agenda – it will be debated at the annual representatives meeting on the weekend of the 13th-14th September.
In this event we'll hear from grassroots organisers within the BMA about what they've done so far, and discuss what we should do next in the campaign to get the BMA to support the Green New Deal. Most importantly we'll discuss how doctors and med students, who want to organise for climate justice within the BMA, can get involved!
Whether or not you are coming to the BMA annual meeting, or are even a BMA member – you are warmly invited to this event if you want to see the BMA supporting a Green New Deal.