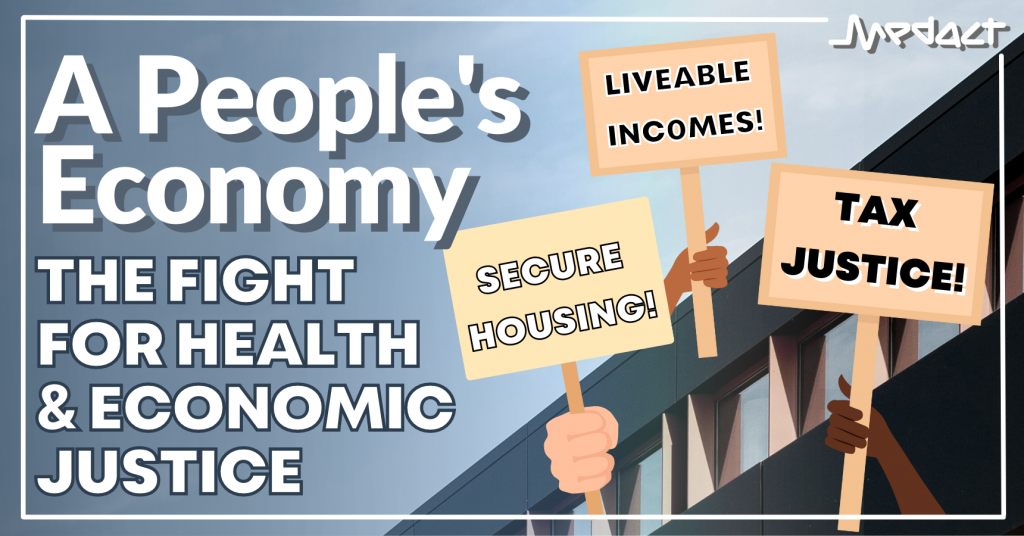 Join us for the online launch of three brand new pamphlets developed by members of the Economic Justice & Health group.
These booklets explore the key campaigning areas of secure housing, tax justice and liveable incomes, and provide an informative resource for those looking to fight against economic and health injustice.
We'll hear from a great line-up of speakers on the issues covered by the booklets:
Guppi Bola, strategist, organiser and co-founder of Decolonising Economics and author of "Reimagining Public Health".
Abigail Acheampong,

cleaner at Royal London Hospital. UNITE representative and key leader in the campaign that ended outsourcing in England's biggest NHS trust, and

Representatives from

Housing Action Southwark and Lambeth

and London Coalition Against Poverty
A decade of austerity policies and vast cuts to public finances have contributed to worsening health for people and communities that are marginalised by our current economic systems.
As members of the health community, our work is as much about caring for those in immediate need as it is about advocating for and building new societal systems in which all are able to live well and thrive. 
Download the digital booklets in advance of the event here:
Questions? Contact our campaign lead Jordi.