Medact's blog brings together the online health community. We blog our own pieces as well as co-host articles written by other bloggers who work on the issues of poverty, violence, injustice and inequality.
We welcome pitches for new blogs on relevant issues, especially from members of the health community. Please see our guide for how to pitch.
The aim of this blog is to encourage discussion and debate on public health issues. The views expressed here are the personal views of authors, and the content does not reflect the official position of Medact. However, discussion generated here may be used to influence the development of organisational policy.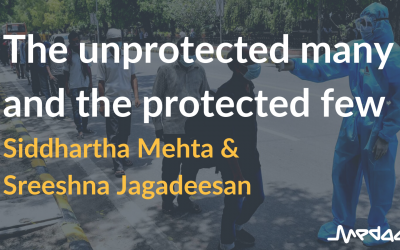 In our latest blog, Siddhartha Mehta and Sreeshna Jagadeesan discuss how we can work towards a health justice approach to future pandemic preparedness.