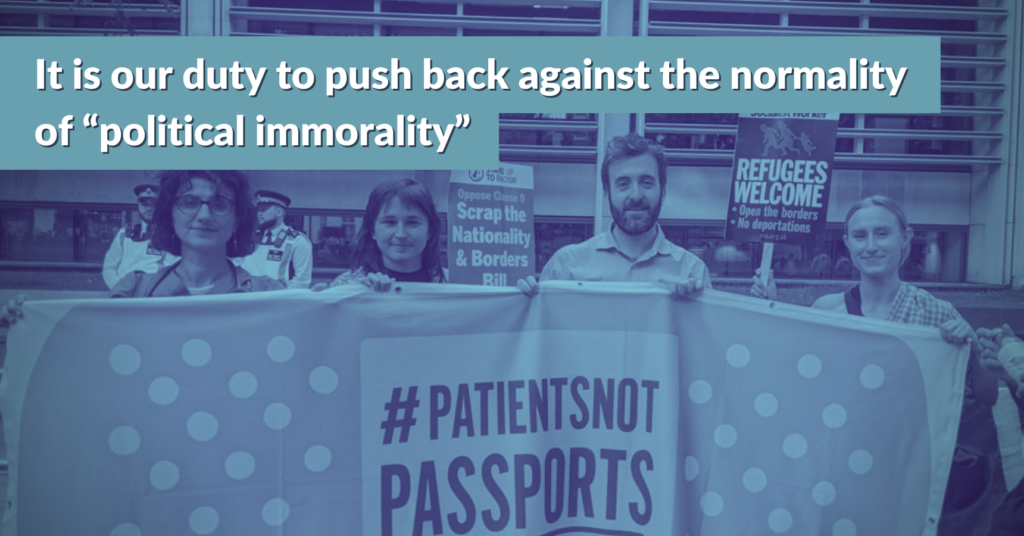 Statement by Medact Migrant Solidarity Group and Race & Health Justice group
Open letter to BJGP Life: A response to RCGP Chair's 'Just Saying' on refugees to the UK being deported to Rwanda.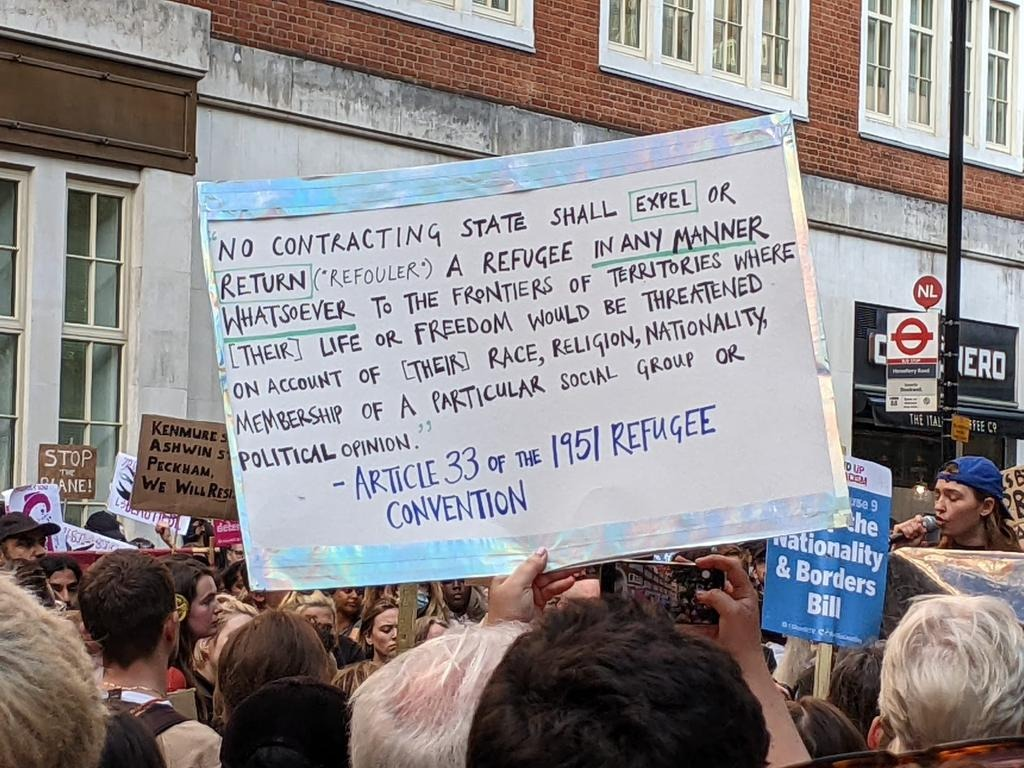 We healthcare workers and migrants at Medact condemn the inhumane Rwanda deportation flights as an extension of the hostile and racist policies  of the current government. The Home Secretary's policies seek to scapegoat refugees, criminalise them and instill public fear against them through distortion of truth and a racist narrative.
It is our duty as NHS staff and as UK citizens to stand up to these violent and harmful policies.
We can and we must put a stop to the Hostile Environment that has grown into a monstrous cancer devouring truth, dignity, and compassion.
Our collective voice can be powerful. Let us stand together to speak out against these abhorrent and inhumane policies.

Join us in the fight — 
Come to a Medact Migrant Solidarity Group meeting
Sign up to the Medact Race & Health Justice newsletter
Join your local Anti-Raids group
Support @StopDeportations who are taking action to prevent flights