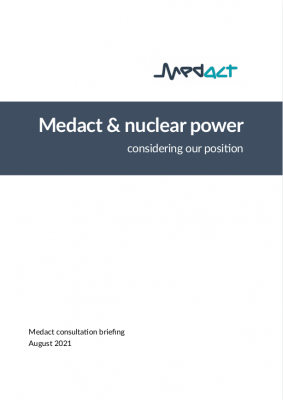 Medact consultation briefing
The climate crisis is the single biggest threat to public health. Medact has called for the UK to transition to a zero-carbon economy by 2030 as part of a bold Green New Deal but has no declared policy position on the extent to which nuclear energy should be part of a fossil free future.
This briefing aims to help our membership decide Medact's position on civil nuclear power by:
setting out the context including the climate crisis, current patterns of UK energy
production and use, and UK government plans for nuclear expansion
explaining key arguments for and against nuclear power as part of the UK energy mix
in the context of zero carbon targets
outlining three possible proposals for policy positions for Medact.