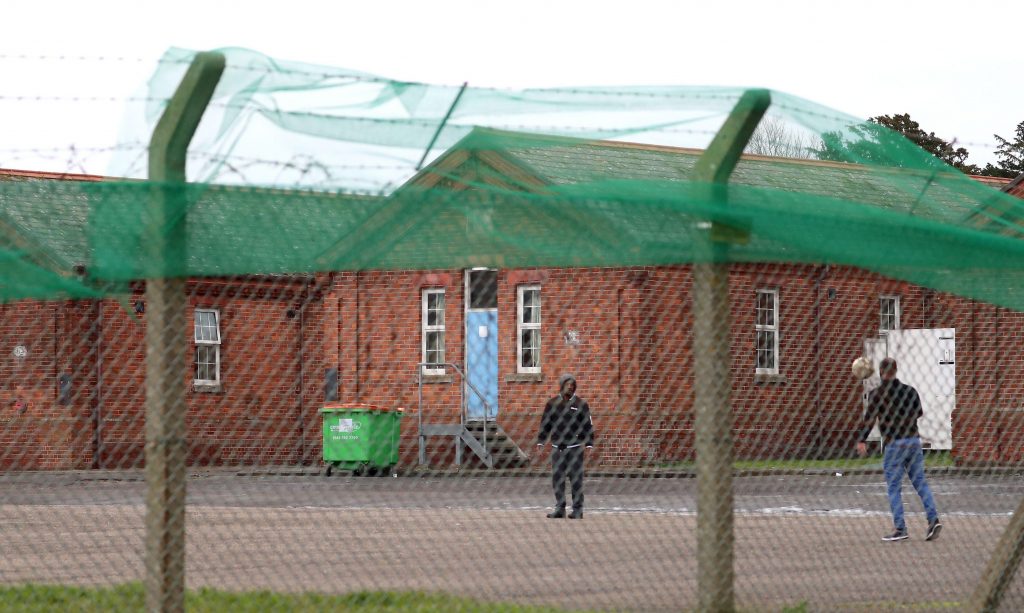 Sanctuary seekers often arrive in the UK with a difficult set of premigration and migration journey experiences, and they are more likely than the host population or other people of the same ethnicity to experience mental health problems. The government's 'New Plan for Immigration' stands to make this picture even worse.
I'm British-Iranian. Many of my family and friends have had difficult experiences in immigration system – so I've been researching the mental health of Iranian and Afghan people as they have sought asylum here. I worked with ten Iranian and Afghan charities, associations and community groups, interviewing over 40 people and conducting three participatory projects. My research shows that the asylum system is already broken and severely damaging the mental health of sanctuary seekers. However, the UK government's 'New Plan for Immigration' is going to fundamentally change the asylum process for the worse and harm people's mental health even further.
Introduced this year, the plan proposes changes to the asylum process that would increase the burden of proof on applicants, limit rights and entitlements for those arriving through what the Home Secretary calls 'illegal' routes, and restrict the ability of people to appeal decisions. The plan also aims to create 'reception centres': these are sure to reproduce the unhygienic, inhumane and prison-like environment at the new Napier Barracks accommodation. The Home Secretary, Priti Patel, is pushing changes in law in response to anti-migration public sentiment and in an attempt to maintain global inequalities. It is the latest, in a long line of legislation targeting migrants, rooted in colonial practices.
My research shows that premigration issues are compounded and even superseded by new problems when they arrive in the UK. Immediately, a process of minoritisation begins, in which people lose their social and professional status, and have reported feeling rootless. During the asylum interview, some felt attacked by Home Office interviewers – disbelieved, suspected, interrogated with questions designed to trick people into saying something that will undermine their case.  To be believed, some sanctuary seekers create stories that match stereotypes about their race, culture, gender and sexuality, risking an acceptance of inferiority that can create even more mental health problems. After the interview, sanctuary seekers saw their futures fade away as they waited, sometimes many years, for a response while being unable to work or study. During this wait, they were prepared for the worst and could live in a state of fearful uncertainty. 
Raising the burden of proof on refugees as to why they should be granted asylum will only exacerbate these issues with the asylum application process. It is likely to legitimise even worse treatment from Home Office interviewers, increasing the suspicion and disbelief already present. It will, therefore, push even more people to self-stereotype and fear for their safety.
During the asylum process, some people are given financial support by the UK government. However, the level of this support has barely risen over the last two decades and stands at a pitiful sum of under £40 a week. This is less than the destitution threshold, and people are banned from working and providing for themselves. My research showed that people often had to make a choice between food, paying for data so that they could talk to their family, and travel. People I spoke with reported feeling trapped, restricted and worthless. Alongside financial support, some people are entitled to government accommodation. However, participants in my research said that this accommodation was often unhygienic, and far away from the social networks and support. Forced dispersal, a policy that aims to spread asylum applicants across the country, exacerbated this issue.
The New Plan for Immigration hopes to reduce government support even further, which promises to increase mental health problems around deprivation. These include worthlessness and isolation. Though many of the people I spoke to lived in London, they were effectively excluded and ostracised from society due to their financial insecurity.  
Refugees need stable, safe and secure physical spaces in which to recover from past traumas, from difficult migration journeys and from the harmful treatment they too-often experience after arriving in the UK. The New Plan for Immigration, with the possible introduction of offshore processing, suggests that things are only going to get worse. Again, this will increase mental health problems for sanctuary seekers by taking away any possibility of living in private, secure sanctuaries in which they can feel some level of safety. People will be forced to live in prisons, inhibiting their ability to recover from trauma. It will also tear away any developing social support networks, removing people from diaspora spaces and any link to their culture. My research found that cultural activities and adherence were key to managing mental health during the asylum process. 
Whatever the asylum system, good mental health support is required. And there are changes needed to health services alongside more systemic changes to the migration system. Access to high-quality, specialist and culturally-appropriate mental health care for refugees is crucial. Unfortunately, my work suggests that both Iranians and Afghans struggle to access mainstream mental health services. This is partly because of language barriers, but also because GPs and clinicians do not understand Afghan and Iranian conceptions of mental health. What's more, the few who did access mental health services were disappointed in the quality of treatment they received. They wanted more direct advice from a confident expert on practical steps to take to get better. 
My research makes a range of recommendations for mental health practitioners working with refugees. Greater cultural humility in mental health services can improve sanctuary seeker access for asylum seekers. Practitioners should understand, acknowledge and incorporate non-Western mental health concepts, for example around spiritual well-being. Helping people retain their cultural roots could, therefore, help them cope with the mental health pressures of the asylum process. Poetry circles can be particularly helpful for Iranians and Afghans. Discussing mental health through social relationships, metaphor and the body can also be useful, and the Mental Status Examination could be adapted accordingly. 
Different treatments should be used at different stages of the asylum process: the support needed after the intensive asylum interview is different to what might be needed during the long static wait for a decision. Finally, services should be designed in opposition to the asylum process: there should be clarity, room for patient agency, and appointments should not feel like interrogations. Occupational therapy could be useful in providing practical advice for Iranian and Afghan sanctuary seekers.
But, fundamentally, the asylum system and borders it aims to enforce, harm people's mental health. Borders are fundamentally violent, and we need to start undoing them. My report, Why we need open borders, written for Global Justice Now, makes the case for global freedom of movement and how we can work towards it.
The New Plan for Immigration is right to look at the burden of proof. However, instead of placing more pressure on asylum applicants, Home Office representatives should bear the burden. They should have to prove applicants wrong, beyond all reasonable doubt, rather than applicants having to prove their case is credible. This would move closer to the legal situation in the UK at the beginning twentieth century, when the 1905 Aliens Act was introduced. 
Sohail Jannesari is PhD Student on Asylum and Mental Health at King's College London. You can find out more about his recommendations for mental health practitioners in this short video or in the summary documents linked below.
Sohail is currently working with Afghan community groups and charities to create a guide for mental health practitioners working with Afghan sanctuary seekers. To keep informed about this work, follow him on twitter on @SohailJannesari. Contact Sohail for the summary of his research results in Persian, or if you'd like a presentation for your organisation,  on [email protected].
Sohail Jannesari PHD Mental Health Practitioners Summary
Sohail Jannesari PHD Charity Summary