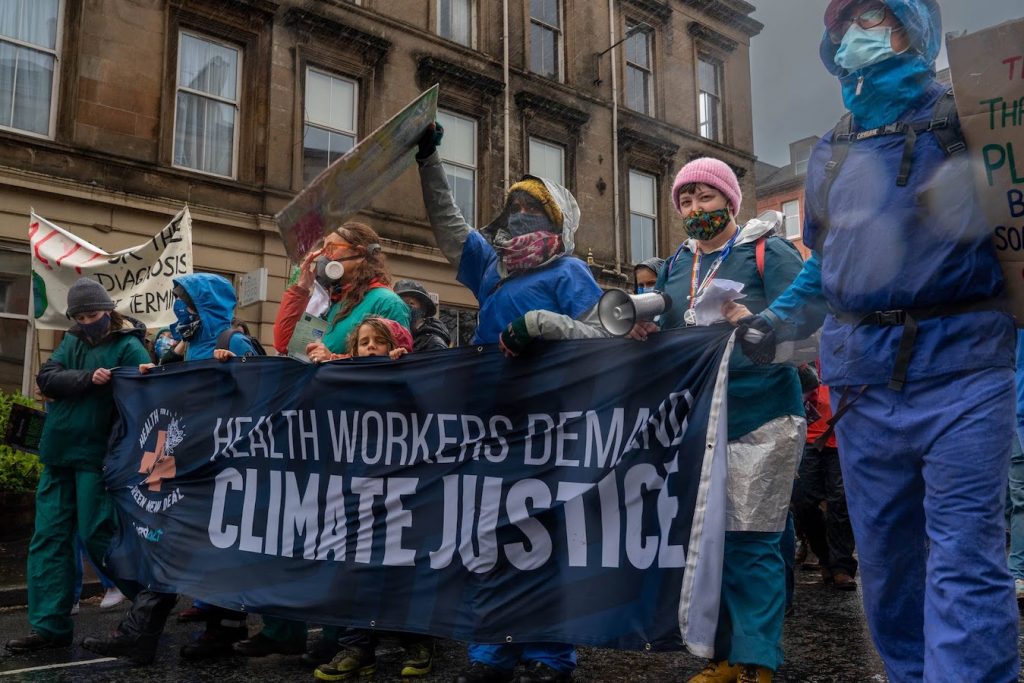 In the last year, THOUSANDS of health workers took action for climate justice with Medact. We brought the health voice for climate justice to the COP26 climate talks, and to streets in towns and cities across the UK.
Next year and beyond, we want to support even more health workers to organise for climate and health justice – but we need your help.
Note: this appeal is now closed. Thank you to everyone who donated to support Medact!