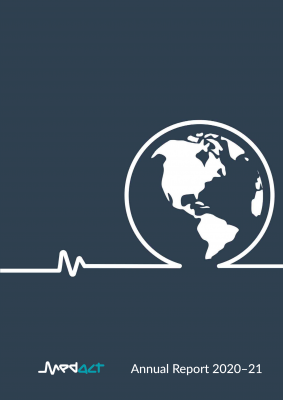 There's no doubt about it, this year has been a difficult one. Health workers have been under enormous and sustained pressure, and unfortunately there's little sign of let-up. In wider society, those communities already suffering the worst impacts of health inequity—both in the UK and globally—continue to be hardest-hit by the pandemic.

Throughout all of this, we've been awed and moved—yet again—by the continued commitment of health workers to fight injustice and work towards a better world.
Thanks to Alanna Cole-Baker for the design of this report.