Over the past year Medact has been working to develop an organisational strategy which will help direct our work over the coming five years. The strategy indicates Medact's aims and objectives, and is based on an analysis of the structural change needed to ensure everyone can exercise their human right to health.
We are excited that this work has been informed primarily through a series of conversations with local and issue groups as well as an online consultation process that allowed us to learn more about how our members and supporters feel about Medact's direction. 
Highlights from the consultation
Many of you told us what you want to see us working on, including:
More work on climate justice – which is why in the coming weeks we will be launching our new Fossil Free Health network, to support health workers across the country in campaigning for fossil fuel divestment. Email [email protected] to get involved.
More work on economic justice – which is why in the coming year we are hoping to hire a dedicated campaigner to progress our work on food and housing justice – and support Medact local groups on these issues.
Alongside our continual commitment to a nuclear-free world, we are laying foundations to strategically campaign on arms and military issues, and develop our arms and conflict special interest groups.
Many of you told us about how you would like to see us work, including:
A focus on diversifying the movement – to ensure that we represent the full spectrum of those who work in health – so we are building a diversity and inclusion strategy, which will include resources for local groups to make their meetings as open and inclusive as possible.
Getting Medact in the media more often to help raise the issues that we care about higher in the public consciousness, and to help us engage more people who work in health. We are looking to find the resources to bring in dedicated communications support in the coming year.
More work at a grassroots level, and in partnership with like-minded organisations – which is why we will continue to invest in and support the growth of our local groups, as well as committing to partner more widely with marginalised communities who are organised around a shared vision for health equity and justice.   
More resources for members and supporters to help build the movement, for example, by engaging  colleagues. We are working on this! As a first step we are looking at developing resources to make it easier to deliver grand round presentations on our different campaign areas – but we would always welcome new ideas.
Support us getting here
Core to the strategy is the need to build the strength of Medact's movement, and so we were delighted that you were overwhelmingly keen to support us in doing this.
This means strengthening Medact through numbers. Becoming a member of Medact by giving a monthly financial contribution enables us to continue to support healthcare workers from all disciplines to work towards a world in which everyone can truly access their human right to health.
If you are not already a member, joining today will help us realise our vision for the future.
FIND OUT MORE ABOUT MEMBERSHIP
Not sure if you are a member or not? Email [email protected] and we will check for you!
Here's what we heard from your feedback
Which area of our work do you care about the most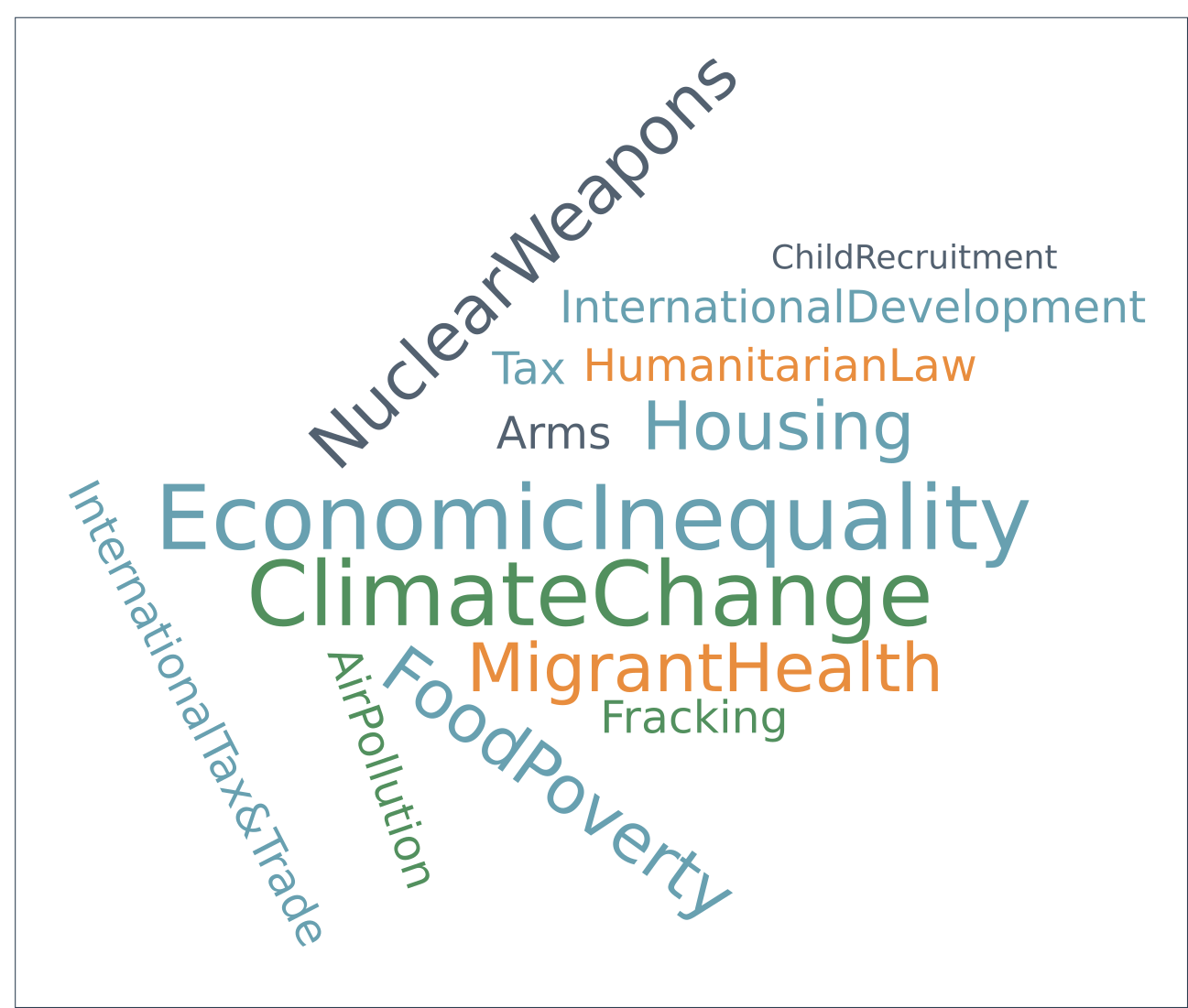 What kinds of things would you like to do to help us grow?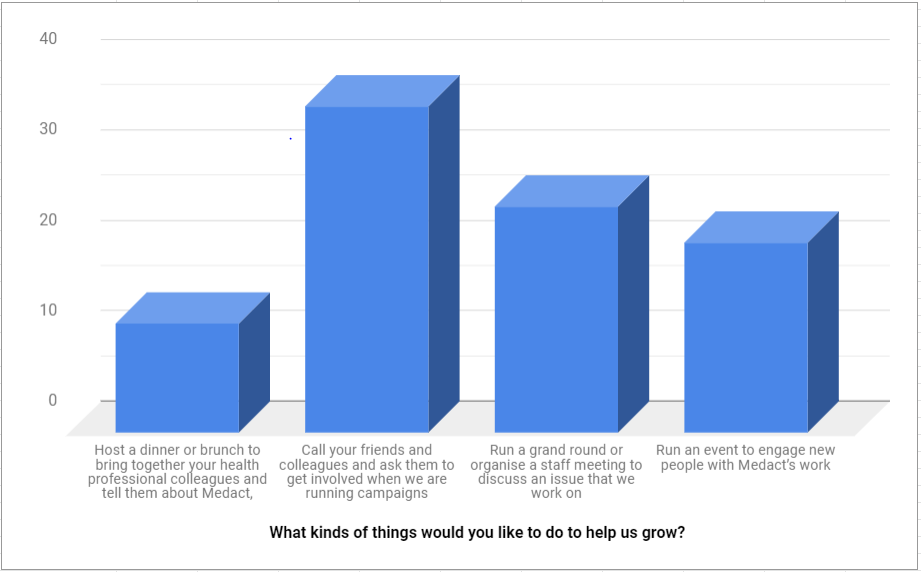 Would you be interested in joining a local group in your area?
If there is not a group in your area, would you be interested in starting one?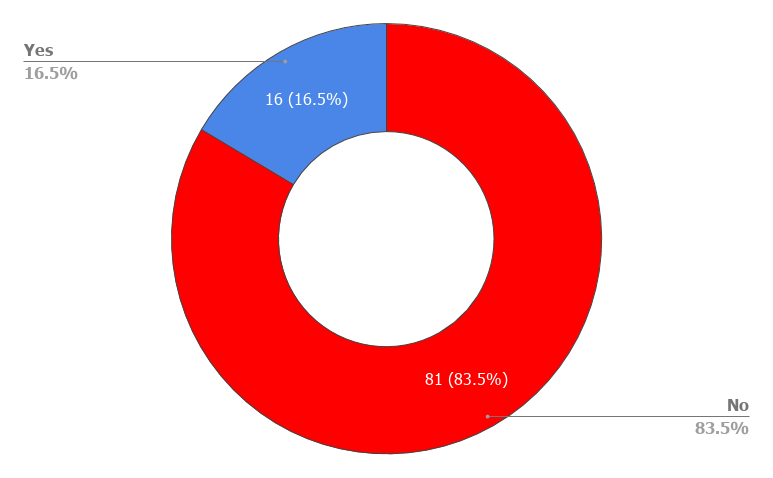 Do you think our vision for the future is an exciting one that we should be working towards? (You can find our vision and mission in our 2017-2018 Annual Report)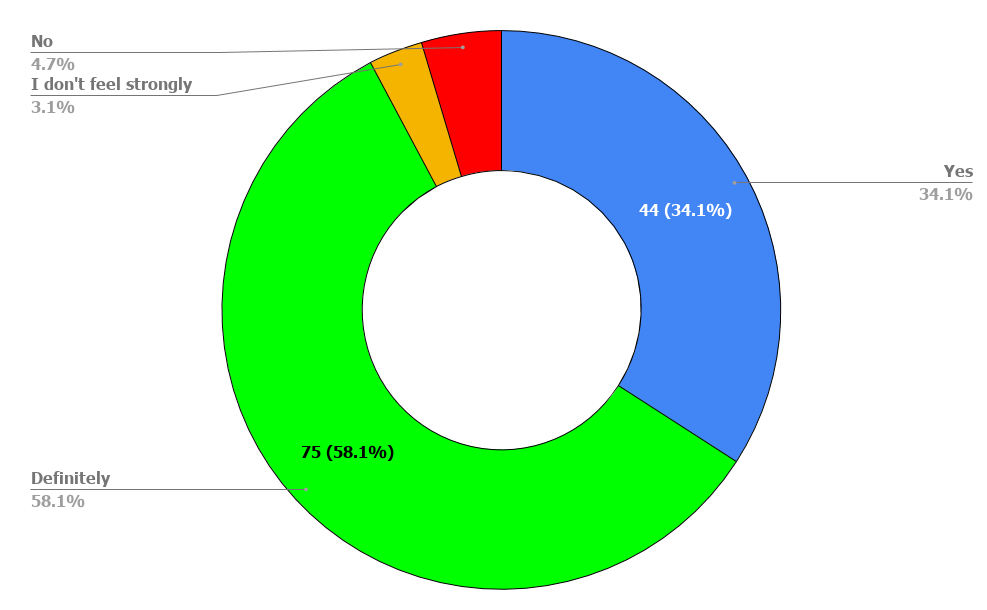 Do you think our mission is correct to help us reach our vision of a fairer, safer world?