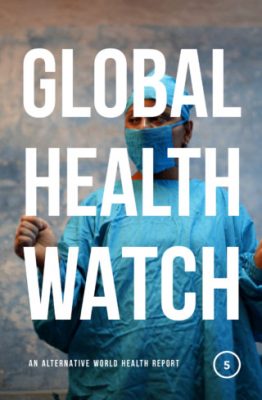 For over a decade, Global Health Watch has been the definitive source for alternative analysis on health.
This fifth edition addresses the key challenges facing governments and health practitioners today, within the context of rapid shifts in global governance mechanisms and the UN's Sustainable Development Goals. Like its predecessors, it challenges conventional wisdom while pioneering innovative new approaches to the field.
Collaboratively written by academics and activists drawn from a variety of movements, research institutions and civil society groups, it covers some of the most pressing issues in world health, from the resurgence of epidemic diseases such as Ebola to the crisis in the WHO, climate change and the 'war on drugs'. Combining rigorous analysis with practical policy suggestions, Global Health Watch 5 offers an accessible and compelling case for a radical new approach to health and healthcare across the world.
As a distributing partner Medact has a limited stock available to order direct from us. There is an additional discount for Medact members.