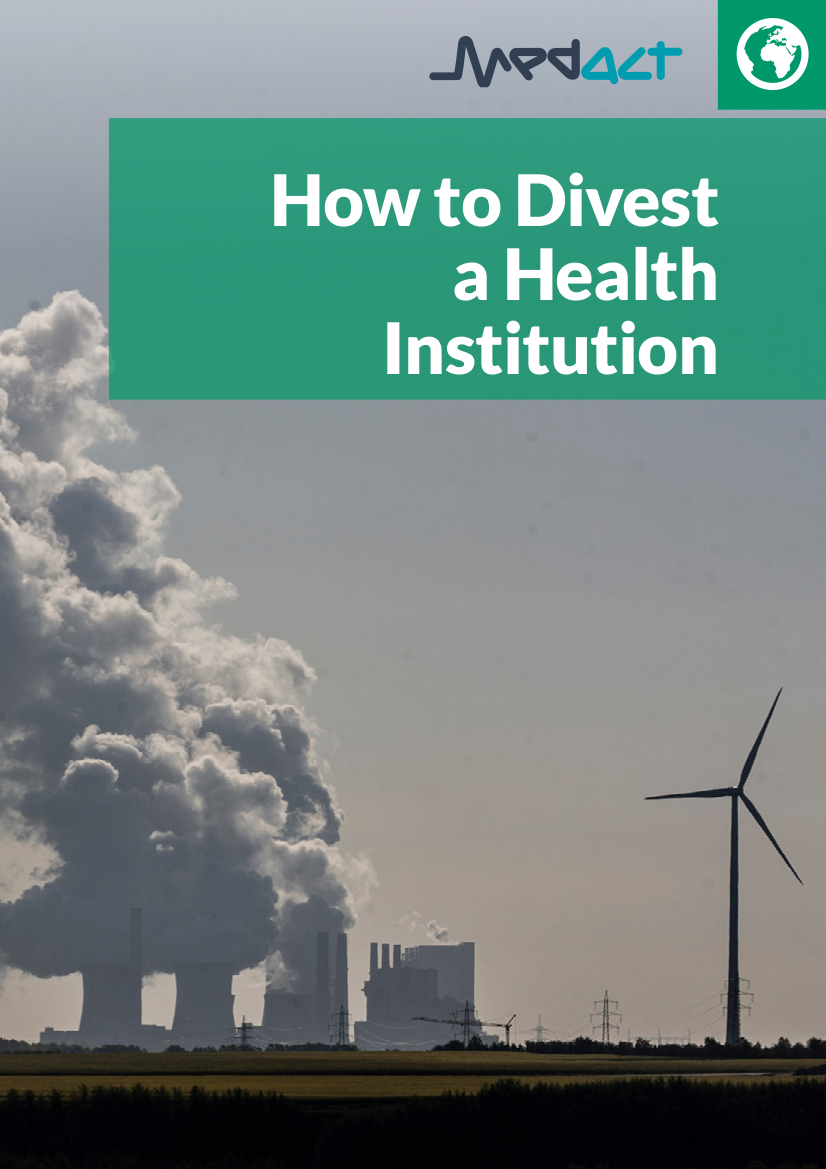 Two years on from the release of our first report on health and fossil fuel investments, "Unhealthy Investments", the divestment movement has grown exponentially and health institutions worldwide have made the decision to divest. To assist with this, Medact have produced an additional guide outlining the divestment process.
In this report we outline the risks associated with investing in fossil fuels, how to approach divestment, and present case studies of health institutions that have successfully divested.
This report is aimed at institutions, though will also be a useful guide for campaigners. It should be read alongside the Unhealthy Investments report which covers in greater depth the links between health and fossil fuels, and why divesting is an essential step towards action on climate change.