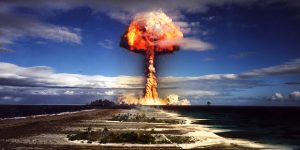 Medical doctors and scientists, including Medact's director David McCoy, write a letter calling on the British government to immediately begin the process of joining the international treaty demanding the ban of nuclear weapons.
Read the letter here.
Join us at Health Through Peace 2017 to discuss the nuclear ban treaty and how to move forward.
Help us to continue to advocate for a safer, fairer world, free from the threat of nuclear catastrophe.