Last weekend a group of 7 doctors and medical students from the Medact Refugee Solidarity Group drove to Calais to volunteer with the "Refugee First Aid and Support Team" – a group of primarily UK-based medics attempting to provide basic first aid to the refugee population in the area, which at this moment numbers several hundred. We spent three days between Calais, Dunkirk and Brussels.
The first impression on disembarking in Calais is of the barbed wire and great wall surrounding the port. These give way to streets lined with boulangeries and signs to "La Plage"; but the refugee crisis soon becomes visible again in the groups of people at the sides of roads. In Calais and the surrounding woodlands, currently around 700 people are scattered, sleeping rough and waiting.
There is no official provision of medical aid or support for these people. What humanitarian aid is available is being provided by a network of grassroots organisations, operated almost entirely by volunteers. We met and worked with fellow volunteers from "L'Auberge des Migrants", "Utopia56", "Help Refugees", the "Refugee Community Kitchen" and "Care 4 Calais". Principally, the organisations operate from two main warehouses, stocked mainly from donations, with supplies of food, clothing, sleeping bags, bars of soaps and tampons. They organise distributions of these items, as well as hot meals and generators for people to charge mobile phones. The Refugee Community Kitchen cooks up to 2700 hot meals a day, to be taken to four regular distribution points. Care 4 Calais delivered 150 new blankets to refugees in Grande Synthe, Dunkirk, on Sunday afternoon.
We joined alongside these food distributions – one located close to a Lidl, another by a roundabout in the centre of Calais, a third on a stretch of wasteland. In teams of four, we worked out of the boots of our cars with makeshift medical kits made up from first aid supplies purchased from the generous donations made to support our trip.
We saw in the region of a hundred people over the three days. The main presentations were scabies, sore throats/headaches, wounds, fungal feet infections, muscle aches in people who had been walking for days on end, dehydration. None of us had a licence to practice medicine in France, limiting the help we could provide to basic first aid, but where this was otherwise lacking it was greatly appreciated. In some part we felt the basic human interaction to be helpful, for people who otherwise experience such disregard and inhumanity from many sides.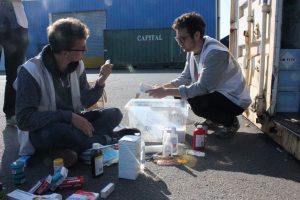 During our time in northern France and Belgium we met people from Eritrea, Sudan, Ethiopia, Afghanistan and Pakistan. Many had been travelling for months. Some had been deported from the UK but were determined to return to their families and employment. Throughout, we encountered an incredible sense of solidarity and hope, shared between refugees and volunteers. Hope despite having endured traumatic journeys only to live in these unimaginably difficult circumstances.
The clearest official response to the plight of refugees in northern France at the moment is that from the French Police. We heard many accounts of police brutality, in the form of tear gas attacks and beatings. Many of the presentations we saw were attributed to people's interactions with the police. In a particularly jarring account, one man told us of a group of refugees who had found a clean water source, and been using it to bathe and drink, only for the police to contaminate the water police when they discovered this happening.
Refugees, including families with very young children, are being evicted, sometimes with force, from make-shift settlements from one day to the next. The average length of time a sleeping bag lasts is three days, after which they are confiscated  This ever-changing situation serves to compound the stress for the refugee community. At the same time, the unpredictable circumstances make providing vital aid all the more difficult. The apparently ability of the refugees and volunteer organisations we met to adapt to all this change was in itself quite inspiring.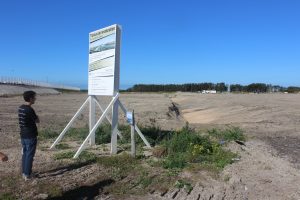 The Refugee Crisis continues to be one of the defining issues of the 21st century. We have witnessed the UK government turning its back on this crisis, and a fragmented response from the rest of Europe. In July 2017, the French government pledged to provide water and sanitation services and to open two reception centres for refugees and migrants in Calais. These are yet to materialise.
Nonetheless, we came away motivated to plan future trips, and have already begun work on an updated guide for medical volunteers and a number of resources to aid with understanding the situation on the ground, and treating the common cases we encountered.
There is a definite need for medically trained volunteers, and we would love to hear from anyone interested in getting involved with our group.  If you would like more information, please get in touch with us via our Facebook page or email.
Thank you so much to all who donated for your support and generosity.