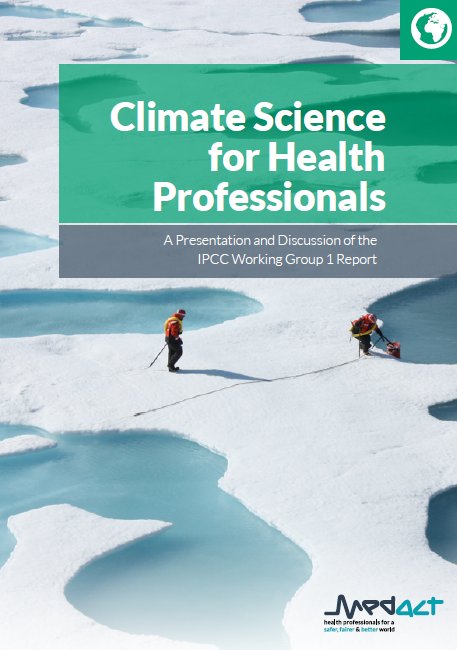 Health professionals are not climate scientists.
But climate science is of profound importance to health professionals. Global warming is already having a significant negative impact on human health; it threatens to be an overwhelming danger to human health in the coming decades.
For this reason, health professionals – especially those working in the field of health policy and public health protection – need some understanding of climate science as a basis for their active and assertive engagement in policy debates about how we respond to global warming.
Over the coming months, Medact will be producing a series of further reports that will cover the findings of WG1 and WG2; as well as reports on the potential roles of nuclear and renewable energy. The health community will need to be a part of the change required at a wider societal level – both in the UK and globally.
 –
Medact Chair, Dr David McCoy, has written two companion blogs for the first report. The first blog is critical of Owen Paterson: Secretary of State for Environment, Food and Rural Affairs. The second on the well funded science of climate denalism.