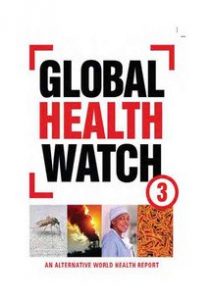 At the World Health Assembly in May 2003, the People's Health Movement (PHM), together with the Global Equity Gauge Alliance (GEGA) and Medact discussed the need for civil society to produce its own alternative World Health Report. It was felt that the WHO reports were inadequate; that there was no report that monitored the performance of global health institutions; and, that the dominant neo-liberal discourse in public health policy also needed to be challenged by a more people-centred approach that highlights social justice.
There have now been three editions of 'Global Health Watch'. They are available freely on-line by visiting the Global Health Watch website.
Global Health Watch 4 is scheduled for release in October 2014.