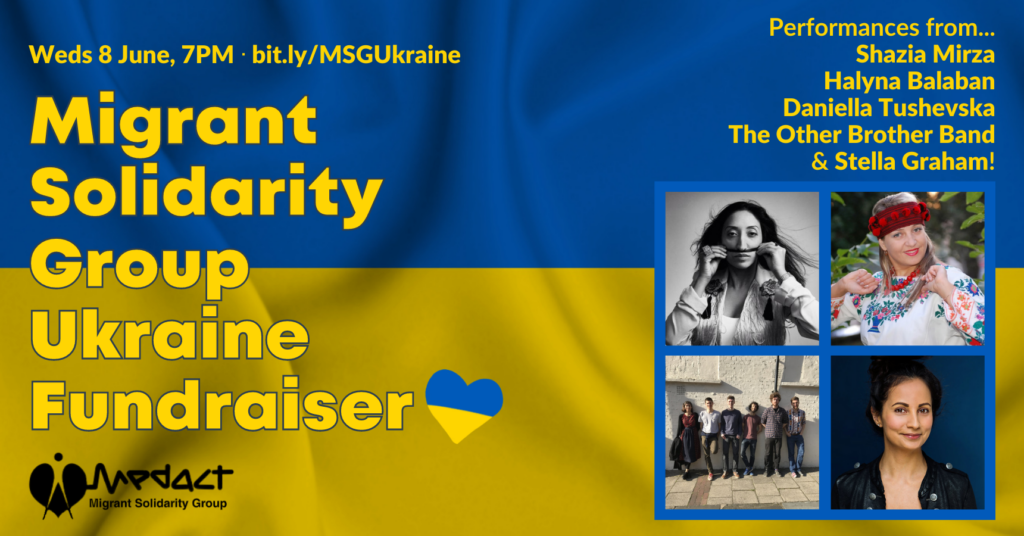 ласкаво просимо! Welcome! Join the MSG for a spectacular night of music and dance to come together and raise funds for Ukrainian communities in the town of Mykolaiv.
Mykolaiv is currently under siege and needs your support! The MSG are raising funds to directly purchase medical equipment and kits and protective gear for medics in Mykolaiv as MSG members have personal connections with the city.
We are excited to say that the amazing Shazia Mirza, award-winning British-Asian comedian and writer, will be headlining. She'll be joined by more incredible artists from the UK and Ukraine, including: 
This night of fun, dance and summer celebration is taking place on a magical boat venue with amazing views of the Thames and central London, and will also include a variety of Ukrainian snacks and mini-shop with badges, shirts and solidarity gifts.
If you can't come but want to support us, please buy merchandise or make a donation through the Eventbrite. If you want more details about the fundraiser, we will discuss it on the night or you can contact us at [email protected].
Brought to you by Medact's Migrant Solidarity Group, a volunteer-led group of healthcare workers working on refugee issues.